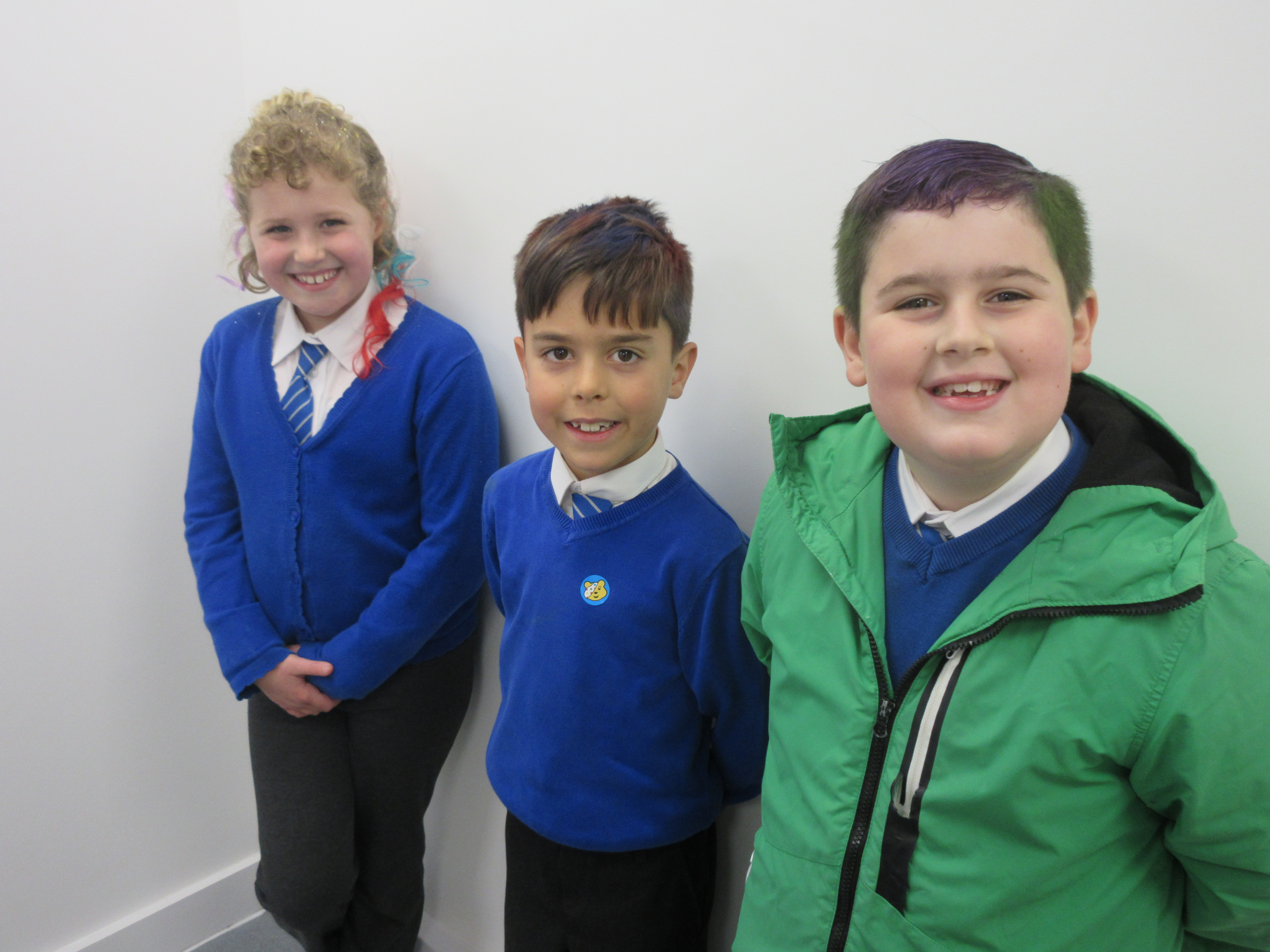 Crazy Hair for Children in Need
To help raise money for Children in Need, we were able to come into school with crazy hair. Lots of us came in with hair chalk, hair accessories and even glitter!
"Everyone looked really cool today."
"So many people had so many different ideas."
"I love doing fun things like this in school."